Description
You want Google to know all the details about your WebPage that contains a Product with a certain price (Offers) made by your Brand. You want Google to combine these things to the best rich, attention-grabbing mention you can get in the search results. With our new, innovative way of adding schema.org data to your product pages, you can do just that. No hassle, just results.
Yoast SEO and WooCommerce are a great combo if you're serious about selling online. No wonder they're both in the top 10 most downloaded WordPress plugins worldwide. But since they're from different developers, they were not initially designed to work together. That's why we created the Yoast WooCommerce SEO plugin for you.
What does the Yoast WooCommerce SEO plugin do?
1. Have more people clicking on your products via the search engines
With Yoast WooCommerce SEO, you'll get an extra settings menu. This menu allows you to adapt the product information, like: the manufacturer, brand, and color. It also comes with the option to add unique GTIN/ISBN/MPN information to your products. This ensures that the appropriate structured data is used to show your products nicely in the search engines. Let us show you the difference: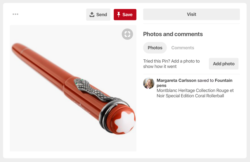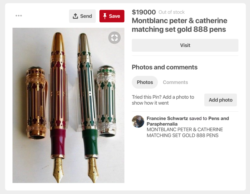 2. Have more people clicking on your products on social media
Yoast WooCommerce SEO is able to use details like your product's price and stock and present them in such a way that Facebook and Pinterest can use them in, for instance, rich pins. These attention-grabbing results are exactly what you need to stand out from your competition!
3. Have powerful breadcrumb navigation reflecting your site's structure
If you get Yoast WooCommerce SEO, you'll unlock the powerful Yoast SEO breadcrumbs. With these breadcrumbs, you're able to configure a lot more than the defaults provided by WooCommerce. Both your visitors and Google will love your website for its simple breadcrumb navigation.
4. Have a clean sitemap so Google can find the information it needs fast
This plugin removes redundant pages that WooCommerce automatically adds to your sitemap. If your online store use filters, such as price ranges, colors, or sizes, you'll have different URLs for each combination of these filters. The Yoast WooCommerce SEO removes these for you, so that Google doesn't index pages you don't want to rank for. Increasing your chances of ranking high for the relevant pages!
5. Stop wasting time scrolling up and down while editing
You can choose to always group the WooCommerce blocks together on top, and send the Yoast metabox to the bottom. Helping you focus on your product description and details first, and optimize for search engines later.